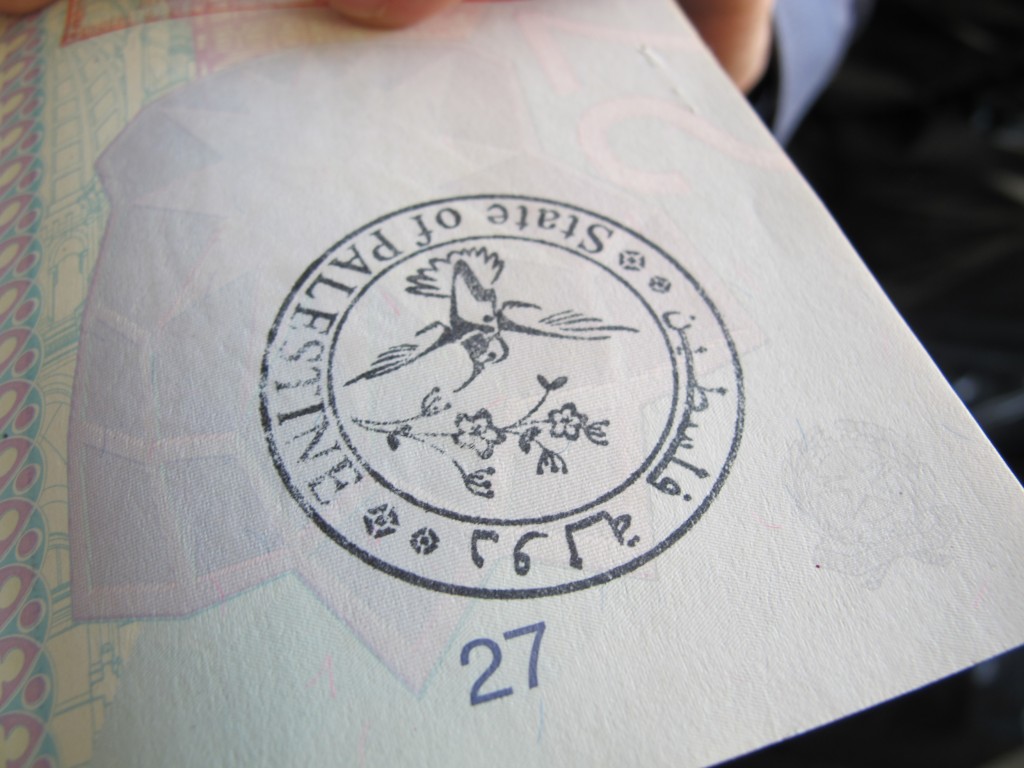 Governmental documents serve the explicit correlation of identity and affiliation. Palestinian artist Khaled Jarrar uses these attributes as samples for alternative models of identity and anticipates the existence of a state, which until now is mere utopia. He created a stamp with which he stamps passports of travelers and pedestrians in Ramallah, Berlin, Paris and other cities since 2011. About 400 participants carry a stamp of the State of Palestine in their passport until this day.
Jarrar is participating in the 7th Berlin Biennale with further aspect of the project that uses another official sign: postage stamps. In utilizing the Deutsche Post AG service called "individual stamp", the artist produced stamps for the State of Palestine to be used in the regular mail. More than 20,000 stamps have been sold so far. Central element of the design is the Palestine Sunbird. It embodies the wish to create an open, independent country guaranteeing freedom to everyone to carry one's life in one's hand. Instead of continuing again and again the discussion about a one- or two-state solution, using these stamps is a simple gesture that creates normality.
The swiss writer Pascal Janovjak met Khaled Jarrar in Berlin. Here is an extract from the interview.